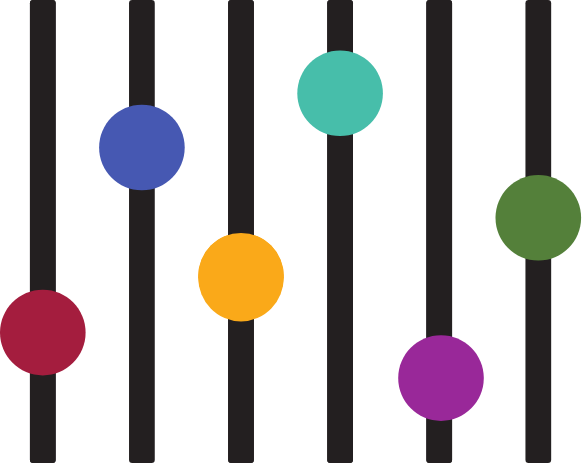 Voice Switch/Brain Switch
Ever put on your telephone voice, spontaneously slipped into baby talk, or returned home and started sounding more like your family than you have in ages?  If you have, then you've experienced changing your speech, something that everyone does at least a little bit and some people do a lot.
About Voice Switch/Brain Switch
Voice Switch/Brain Switch is an interdisciplinary study run by a language scientist and a theatre dialect coach.  We want to know: Why are some people really good at changing their speech?  What does it feel like?  And what goes on in the brain when we do it?
Initial results coming from behavioral testing and a rating of accent imitation tasks suggest that people with bigger vocabularies, people with musical training, those with high articulatory skill (e.g. good at tongue-twisters), and people who score highly in 'openness' are better at imitating accents.  Check out our seven minute documentary for more on our first study. 
Voice Switch/Brain Switch | A Documentary on Changing Our Speech
A short documentary about the phenomenon of changing our speech. Why are some people good at shifting accents? What kinds of skills make someone a great vocal mimic? What goes on in our brain when we change our speech? And what are the broader social and emotional implications of various forms of voice and speech change? These are the questions undertaken in this pilot Science/Arts project led by UConn's Associate Professor Emily Myers and Assistant Professor Jennifer Scapetis-Tycer. This is just the beginning. Follow our project @VoiceSwitchProj.
The Principal Investigators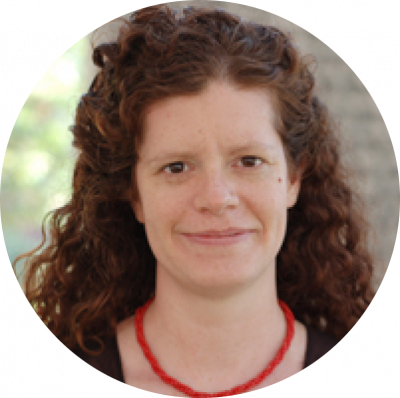 Emily Myers
Emily is a Professor in the Speech, Language, and Hearing Science and Psychological Science Departments at the University of Connecticut, and she is Co-Director of the Cognitive Neuroscience of Communication-CT training program.
Her research focuses on the cognitive neuroscience of speech perception—essentially, how does the brain process the sounds of speech in order to map them to a meaningful message. She works with people with brain injury, data from fMRI (neuroimaging) and people from many other walks of life to answer this question. She's especially interested in how people differ in the way they solve this fascinating problem of speaking and perceiving language. Her work has been funded by the National Institutes of Health and National Science Foundation. An Iowa native, Emily loves the accent diversity in New England and her heart skips a beat whenever she hears a New Englander order "cawfee."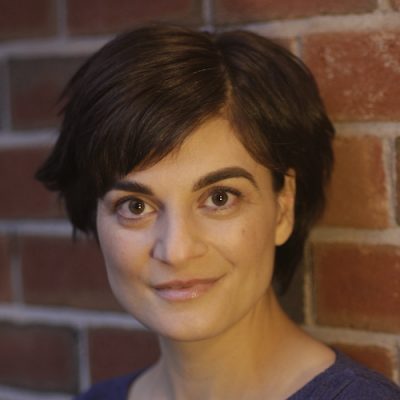 Jennifer Scapetis-Tycer
Jennifer is an Assistant Professor of Voice, Speech and Dialects at the Department of Dramatic Arts, University of Connecticut, where she teaches on the MFA and BFA Acting programs and coaches for Connecticut Repertory Theatre.
Jennifer also coaches dialect/voice/text freelance and has worked for Goodspeed Opera House, Cincinnati Playhouse in the Park, Berkshire Theatre Group, Bay Street Theatre,  Bated Breath Theatre at 59E59 NYC,  Playhouse on Park West Hartford, Saratoga Shakespeare Company, Cincinnati Shakespeare Company,  Ensemble Theatre of Cincinnati, the Know Theatre Cincinnati, and Dirty Pretty Theatre at 45 Downstairs in Melbourne, Australia.   Jennifer has moved around and listened to the accents in every place.  Originally from Melbourne, Australia, she also lived in London for ten years where she trained and worked as both an actress and voice coach.
Personal Stories & Experiences
We've also started an archive of personal stories and experiences related to this topic. Check out our first filmed interviews:
As we move into the next phase of our study, we are interested in hearing from you. Do you have experience or personal stories relating to code-switching (primarily in English language), other dialect or voice shift, or gender affirming voice change? Would you be interested in sharing your story for our archive or volunteering to participate in our study?  We'd love to hear from you! We think everybody has an interesting story to tell about their voice and what it means to change it for a day or for good.